7 tags
May 22 WNW (I'd Rather Be In Lucca)
The yeti ate my homework… Sorry for the route delay everyone. Here's the skinny: I'm replaying the route we did on May 2 because the weather looks iffy again. It's pretty short, but that might be preferred. There's going to be a north wind no matter what,… View Post
1 tag
3 tags
May 15th WNW
Is that ridiculously good weather that I see? Holy wow! Check out the route map heading down with some Cedar action and back up via Pillsbury, Natchez and through Lakeville. Might be battling a little wind on the way back north, but we haven't headed… View Post
3 tags
May 8th (Stormy?)
Looking at Wednesday's forecast, it looks like the curse of the yeti is still on. Maybe we need to hunt down the yeti and teach him a lesson. I think he's mastered the rain dance or something. So, we can either be badasses on Wednesday or wait it out… View Post
2 tags
Stand Up for the Sculpture Garden! →
Simple to take action. Write to your legislators with a pre-filled and customizable Web email form today!
Snow Will Not Deter WNW →
We're riding, and we're hammering. KOM and Sprint point previews on tap. Take a bump of Finlandia to warm up after the battle tomorrow.
WNW 2013 - Rise Of The Wednesday Night Ride/Race →
Come to WNW April 3. Get your ass handed to you on our Summer KOM Preview ride, but play nice with your friends.
Bicycles Are Bad For The Environment - Tax... →
My first post following the Groucho Sports hiatus - come follow me here friends! Rep. Ed Orcutt, a state legislator in Washington (guess which party), has had some lengthy exchanges with constituents about his dislike of transportation tax proposals in the state. Clearly, he has a bone or two to pick with cyclists. He went so far as to say: "You would be giving off more CO2 if you are...
2 tags
Best Amazon.com Page Ever? →
Hutzler 571 Banana Slicer - Enjoy the pics, but stay for the "customer" reviews.
3 tags
Watch
This is real, acrobatic soccer ball juggling. This dude has put in some work! Looks like Paris.
2 tags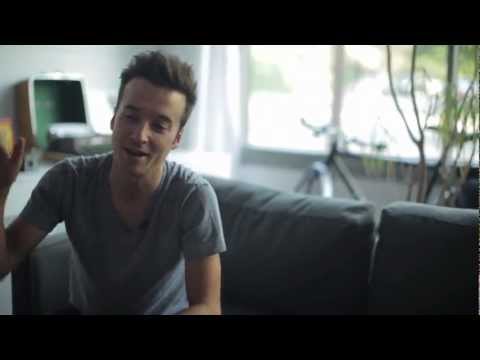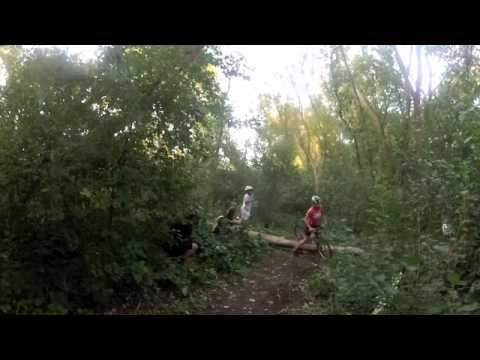 3 tags
1 tag
Pleasant St. Hill Climb
How many of the 36 racers registered with Minneapolis Musette will go out and "Strace" each other before the competition on April 14? That's my attempt at coining a term for Strava segment competitions. Got a better one? Segment created: Strace on Strava dorks.
1 tag
5 tags
MN High School MTB League Open House - March 11
Originally posted here: http://www.minnesotamtb.org/events/kick-off-party/ Minnesota High School Cycling League Kick-Off Open House, March 11, 6 to 8 pm at Quality Bicycle Products 6400 W. 105th St., Bloomington, MN 55438 (www.qbp.com for directions) Want to learn about the new high school mountain bike racing league in MN?  Plan to attend our MN League Kick Off Open House on March...
2 tags
Run Workout from Coach for 1/13/12
I think the timing of this workout is rather convenient: The first Friday the 13th of the New Year?! Thanks, coach: Ok, this is a crazy one. Find a very big open grass area, a park, football field whatever. Progressively warm up running easy, then: run hard for 8 to 10 minutes, then do walking lunges for 5 (yes, out in the snow or mess or whatever there is). Repeat this sequence for the rest of...
8 tags
Readership Kicker!
Whoops, it's been awhile since I took the time to navigate my fingers this way. Does that get you excited? I'm in the habit of posting more often (weekly) at the Groucho Sports Blog under "Mike M," and I hope to be getting a little more active on Tumblr shortly. I'm also toying with the idea of creating a new blog/website or something flashy, but who has the time for...
5 tags
Time Trial Specialist by Necessity
Summer could be just around the corner in Minnesota. We're able to get out on the bike without Gore-Tex and galoshes finally. Now we're on to rain gear in the back pocket every time we go out. We traded the icebox for Seattle, and I've heard the meteorologists are predicting a particularly wet summer. Oh, joy. Whether or not you choose to believe them is up to you of course....
3 tags
NVGP Amateur Crits Flyer 2011 - Pre-Release
Who's coming with me? NVGP Amateur Crit Flyer 2011
5 tags
Mark Long Is My Hero (I Hope)
Had a good follow-up ride to WNW, which turned out to be a nice hammerfest of a hill ride thanks to Brandon Manske (Cat 3, soon to be Cat 2) of Balanced Cycling. That dude has been putting some time in during this spell of crappy weather we've been grudgingly referring to as "spring." My knee felt decent during the ride, much of it attributable to 800 mg of Ibuprofen and...
5 tags
Road Race Season Opener Hurts! Easter Makes It...
(Photo by Carlos A. Sabillon) What do you do when you perform far worse than your expectations? It's easy to get down on yourself and feel embarrassed. It's easy to make excuses. Don't take the easy way out, except when it is the way out. I performed like a complete amateur in my first road race at Ken Woods on Saturday. Well, I am an amateur, but I want to perform like a...
1 tag
"Tempo"/Rolling Hills Ride Toward Waconia →
Great to get out this morning, and thanks to Caleb Donaldson for organizing. I met with his group near Downtown Hopkins, and we rolled out toward Chaska, opting to bypass that dead town and head toward Waconia. Shit, I Have to Work at 1 I had to turn around at 10 a.m. to get back in time to work a full shift at REI. I love standing on my feet for eight hours after a 50 mile ride. Joy. Definitely...
6 tags
BikeThrowDotCom: The Great Durand Road Race 2011. →
Thanks to BikeThrowDotCom for this. A lot of questions surrounding the absence of the Durand RR on the MCF calendar. I hope nothing is lost at the race, including my victory. I can't seriously write that without mentioning the dismal 56 miles of work I've put in on the road so far in 2011. If you're in a similar boat, Durand is going to be painful, but that's the idea...
Spun
I'm about to throw down granola, yogurt and chia seeds in order to go teach another spin class. What's that? Yep, I said "chia seeds." These little gems of nature pack a little protein and enough Omega-3 and Omega-6 fatty acids to get you through a whole week in one serving. It's endurance fuel! It's high fiber endurance fuel, so be sure you have bathroom...
6 tags
Watch
I just came across this video of the 360 degrees of fireworks in Amsterdam for NYE 2009. This was an epic night I was up 24 hours straight for. You HAVE to do that at least once in Amsterdam. The fireworks went on for nearly an hour. Every major plein (square) had what must have been at least a $1 million fireworks show. I might be exaggerating, but Jebus! I usually get bored quick by fireworks....
6 a.m. performance cycle @ STLP Lifetime led to be virtual road ride. Me likes! Ready to crank 50 miles in rain tonight. Heck yeah!
Btw, I instruct cycle class @ Chan LT Sun, May 16 @ 8:30a. Same time weekly. Prowling for ill bike DVDs to play in class. Who's got? #fb
Rocked 90 miles today in stiff 30mph winds. Been dealing w/the gales for 2 weeks now in MN. Ready for spin class tmrw - Chan LT Noon! #fb
RT @FryeOnTheRivet because Opus is dumb. - Truth 1. Truth 2: Kids are shaky on their early season training wheels.
I can't wait to crank on the big gears w/ @dan240dl into the wind tmrw. It's going to be a slugfest! Here we come Mtka! #fb
Watch
Now for some Minneapolis representation on these fixie tricks. It's about time, right? These dudes got the steez you have to respect. Especially as they roll and track stand to Kim Wilde's "Kids in America" - badass!  If bike racing fails to impress me any longer, I'm taking up the challenge for the longest distance skid in history. Check Connor's skid...
5 tags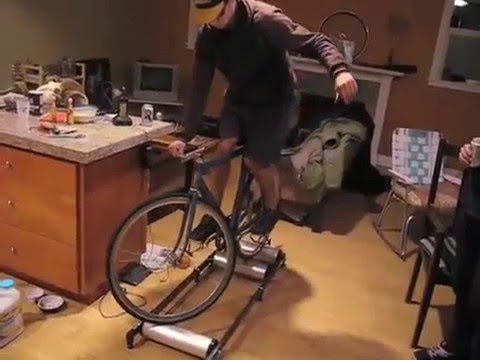 Mafia Wars: Rise of the Phoenix
Cyclists south of the icebox zone think they're special because they can ride year-round. Do they take that natural advantage for granted and maybe even get burned out? In Phoenix, a 120F day will burn anyone out quick - or so I hear. Did you know the average temperature in Phoenix last July was 98F? That includes the night, when MAYBE the temp dips below 90F. Train before 10 a.m. or die! ...
2010 Valley of the Sun Stage Race Results →
Reppin' the Midwest, after two days of racing and multiple trips to the local bike shop, Mortovelo sits in 30th and the Italian Stallion has held onto 4th place after a very strong Time Trial performance on Friday. I think the 5,000 daily calorie regimen is treating us very well. The Tribe team is stronger than previously expected, and after a forced neutral finish in today's road...
UPS - Don't believe the whiteboard guy
Behold, the brilliance of the UPS supply chain at work: "INCORRECT ROUTING AT UPS FACILITY!" You think? My package arrived in Phoenix last Friday. Great! Then, it was sent to Mesa, AZ this morning. Great timing! Oh, wait. That's 20 miles in the wrong direction. It was to stay in Phoenix and arrive at my friend's house this morning. Their workers managed to mix up ZIP...
6 tags
tumbl(u)r. what are you?
If I could write exactly what I have on my mind every time I sit down for this blog I would. But I can't. I don't type nearly that quickly, and I like to operate with some sort of notion that I'm a grammatical and sentence structure perfectionist. Can I get by with that? Probably not, and I'd prefer not to be held to my standards even. I won't even live up to those,...